Every time I walk into a library lately, I'm seeing summer reading lists and challenges posted. While I love these, one little thing that bugs me is that so many of them contain the same books--most often current bestsellers. I admit, bestsellers are bestsellers for a reason. They struck a chord with a large number of readers. But being a non-bestselling author myself, I'm going to offer up a reading list of a few lesser-known but wonderful young adult contemporary books, as those are the bulk of what I write and read. In no particular order... Fun rom-coms to thrilling thrillers and everything in between...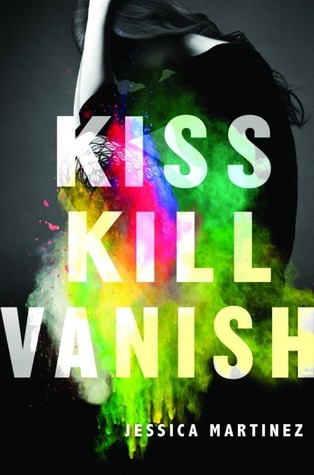 Kiss Kill Vanish by Jessica Martinez:
One moment, she was wrapped in Emilio's arms, melting into his kiss. The next, she was witnessing the unthinkable: a murder in cold blood, ordered by her father and carried out by her boyfriend. When Emilio pulled the trigger, Valentina disappeared. She made a split-second decision to shed her identity and flee her life of privilege, leaving the glittering parties and sultry nightlife of Miami far behind.

She doesn't know how to explain to herself what she saw. All she knows now is that nothing she believed about her family, her heart, or Emilio's love, was real.

She can change her name and deny her past, but Valentina can't run from the truth. The lines between right and wrong, and trust and betrayal, will be blurred beyond recognition as she untangles the deceptions of the two men she once loved and races to find her own truth.
My Soon-To-Be Sex Life by Judith Tewes:
Charlie is down to her absolute. Total. Last. Resort.

Despite a thoroughly comprehensive list of potential cherry poppers, er…suitors, and careful plotting, Charlie is three weeks into her devirginization campaign, still untouched, and getting desperate. In the movie of her life, this aspiring screenwriter is giving herself a PG, for please, get some.

Her project goes into freeze frame when her mom checks herself into rehab and packs Charlie off to live with her estranged, or just plain strange, grandfather, Monty. How is she supposed to get a date when she has to go pick up his Depends?

Enter Eric, a hot rehab grad on the road to redemption, and the only one who can make Charlie rethink her strategy. The more she gets to know him, the more convinced she becomes that is the one, and not just another to add to the list of people who will abandon her.

In this hilarious and heartbreaking story of one girl's detoured road to womanhood, Charlie's list develops a life of its own – right when she realizes there's so much more to lose.
The Edge of Falling by Rebecca Serle:
Growing up in privileged, Manhattan social circles, Caggie's life should be perfect, and it almost was until the day that her younger sister drowned when Caggie was supposed to be watching her. Stricken by grief, Caggie pulls away from her friends and family, only to have everyone misinterpret a crucial moment when she supposedly saves a fellow classmate from suicide. Now she's famous for something she didn't do and everyone lauds her as a hero. But inside she still blames herself for the death of her sister and continues to pull away from everything in her life, best friend and perfect boyfriend included. Then Caggie meets Astor, the new boy at school, about whom rumours are swirling and known facts are few. In Astor she finds someone who just might understand her pain, because he has an inner pain of his own. But the more Caggie pulls away from her former life to be with Astor, the more she realises that his pain might be darker, and deeper, than anything she's ever felt. His pain might be enough to end his life…and Caggie's as well.
Alice in Wonderland High by Rachel Shane:
Sixteen-year-old Alice suppresses her need for rebellion after a petition to start a farmer's market receives more snickers than signatures. That is until Whitney Lapin, a girl who speaks in cryptic riddles and spends her free time turning abandoned warehouses into beautiful gardens, leads her on a rabbit trail into the underground–aka secret society–of Wonderland High. Curiouser and curiouser.
Even though Whitney's group of teenage environmental vigilantes operates on the wrong side of the law, Alice has never felt more free to be herself. Soon she stomps on her good girl image by completing a series of environmental pranks to impress them: flooding the school and disguising a pig as a baby in order to smuggle it out of a testing facility. But the group refuses to help with the farmer's market or reveal their hidden agenda. She wants to trust them, and she especially wants to trust (or maybe kiss) Chester Katz, a boy with a killer smile, a penchant for disappearing, and a secret that will really turn Alice's world backwards. When one group member tries to frame Alice for all the pranks, she must figure out their secret before she ends up in front of a jury that's screaming, "Off with her head!"
Anywhere but Here by Tanya Lloyd Kyi:
Cole's small town is a trap he's determined to escape in this fresh and moving debut novel that balances loss with humor.
Ever since his mom died, Cole just feels stuck. His dad acts like a stranger, and Lauren, his picture-perfect girlfriend of two years, doesn't understand him anymore. He can't ditch his dad, so Cole breaks up with Lauren. She doesn't take the news very well, and Cole's best friend won't get off his case about it.
Now more than ever, Cole wants to graduate and leave his small, suffocating town. And everything is going according to plan—until Cole discovers the one secret that could keep him there…forever.
Following Chelsea
by Shari Green: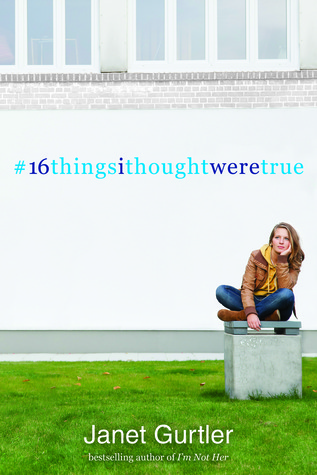 Walking in the footsteps of a dead girl isn't easy...
After her social life flatlines, seventeen-year-old Anna Richards wants nothing more than to lie low at her new school. But it seems Anna looks an awful lot like Chelsea, the sweet and popular girl who recently died, and Anna finds herself stepping into the void created by Chelsea's absence.
Anna is determined to make the awkward situation work in her favor, because Chelsea didn't just leave a spot open with the in-crowd; she also left a gorgeous—and now available—boyfriend. But it turns out that following Chelsea might be a lot more complicated than Anna expected.
#16thingsithoughtweretrue by Janet Gurtler:
Heart attacks happen to other people #thingsIthoughtweretrue

When Morgan's mom gets sick, it's hard not to panic. Without her mother, she would have no one—until she finds out the dad who walked out on her as a baby isn't as far away as she thought...
Adam is a stuck-up, uptight jerk #thingsIthoughtweretrue

Now that they have a summer job together, Morgan's getting to know the real Adam, and he's actually pretty sweet...in a nerdy-hot kind of way. He even offers to go with her to find her dad. Road trip, anyone?

5000 Twitter followers are all the friends I need #thingsIthoughtweretrue

With Adam in the back seat, a hyper chatterbox named Amy behind the wheel, and plenty of Cheetos to fuel their trip, Morgan feels ready for anything. She's not expecting a flat tire, a missed ferry, a fake girlfriend...and that these two people she barely knew before the summer started will become the people she can't imagine living without.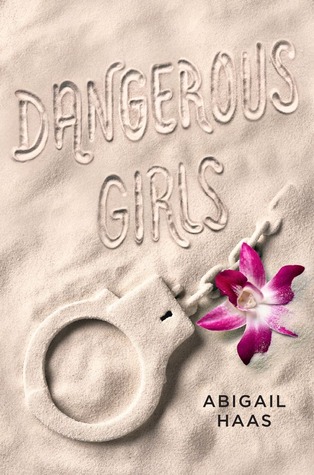 Dangerous Girls by Abigail Haas:
It's Spring Break of senior year. Anna, her boyfriend Tate, her best friend Elise, and a few other close friends are off to a debaucherous trip to Aruba that promises to be the time of their lives. But when Elise is found brutally murdered, Anna finds herself trapped in a country not her own, fighting against vile and contemptuous accusations.

As Anna sets out to find her friend's killer; she discovers hard truths about her friendships, the slippery nature of truth, and the ache of young love.

As she awaits the judge's decree, it becomes clear that everyone around her thinks she is not just guilty, but dangerous. When the truth comes out, it is more shocking than one could ever imagine...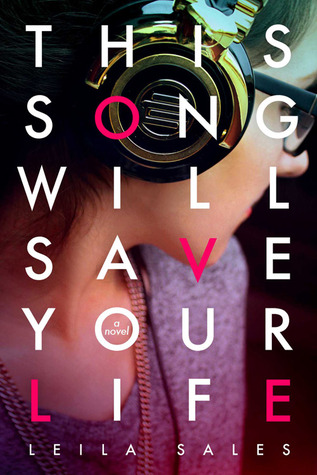 This Song Will Save Your Life by Leila Sales:
Making friends has never been Elise Dembowski's strong suit. All throughout her life, she's been the butt of every joke and the outsider in every conversation. When a final attempt at popularity fails, Elise nearly gives up. Then she stumbles upon a warehouse party where she meets Vicky, a girl in a band who accepts her; Char, a cute, yet mysterious disc jockey; Pippa, a carefree spirit from England; and most importantly, a love for DJing.

Told in a refreshingly genuine and laugh-out-loud funny voice, This Song Will Save Your Life is an exuberant novel about identity, friendship, and the power of music to bring people together.
The Almost Truth by Eileen Cook:
Teen con artist Sadie might be over her head. To escape her backwards small town, delusional mom, jailbird dad, and the tiny trailer where she was raised, she also must leave Brendan. Sadie wants a better life, and she has been working steadily toward it, one con at a time, until her mother wipes out her savings.

Brendan helps devise ultimate con. But the more lies Sadie spins, the more she starts falling for her own hoax, and perhaps for the wrong boy. Sadie wanted to change her life, but she wasn't prepared to have it flipped upside down by her own deception. With her future at stake and her heart on the line, she suddenly has more than just money to lose.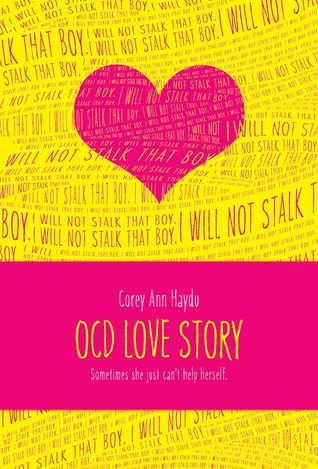 OCD Love Story
by Corey Ann Haydu:
When Bea meets Beck, she knows instantly that he's her kind of crazy. Sweet, strong, kinda-messed-up Beck understands her like no one else can. He makes her feel almost normal. He makes her feel like she could fall in love again.

But despite her feelings for Beck, Bea can't stop thinking about someone else: a guy who is gorgeous and magnetic... and has no idea Bea even exists. But Bea knows a lot about him. She spends a lot of time watching him. She has a journal full of notes. Some might even say she's obsessed.

Bea tells herself she's got it all under control. But this isn't a choice, it's a compulsion. The truth is, she's breaking down...and she might end up breaking her own heart.
The Handler by D.R. Graham:
He promised he would never be an outlaw . . .
While searching for the member of an outlaw motorcycle gang who murdered his dad, Cain Allen is offered a boatload of cash to "handle" the stunning teen popstar Lincoln Todd. Although he doesn't need the headache of a high-maintenance celebrity, getting out of town will help him keep a low profile until he testifies against the other two killers.
Touring Europe with Lincoln proves to be more complicated than Cain anticipated, and despite his efforts, the line between their personal and professional lives blurs. She's sweet, smart, and totally unpredictable. And he loves it.
But Lincoln's association with Cain puts her in more danger than anyone could have imagined. When he joins forces with the Noir et Bleu Motorcycle Club to protect her, Cain discovers the lengths he's willing to go, and the person he's willing to become to protect the people he loves…
I tried to keep this list to 10, but it was impossible. (In fact, I'm going to post this quickly, so I'm not tempted to just keep adding and adding...)
I'd love to hear if you've read any of the above and what you've thought of them, and also, what's on your summer reading list?