I read over 70 books this year, and while that may seem like an impressive amount, it's actually down quite a bit from my 2013 total. But this year I was determined to not set a reading goal (well, actually I set it at 10 books, but I knew I would read at least that many). Instead, I wanted to read when I wanted to read and what I wanted to read, not feeling a push to get more and more reading in, like I did last year.
So, because of that, I have lots of favorites this year. I'll try and give a quick sentence or two about why I loved each book here. I hope you'll check some of them out (and also I'd love to hear about your favorite books read in 2014!)
In no particular order...
Dangerous Girls
by Abigail Haas - What a well-plotted mystery! At some point I suspected almost everyone in the book of the murder, and I was flipping pages furiously to find out.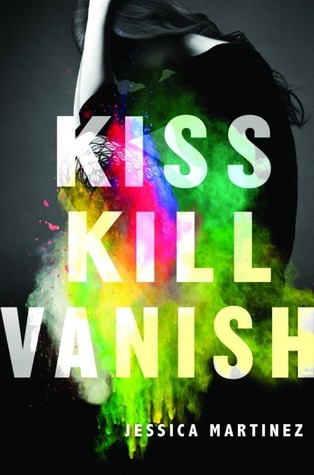 I'll Give You the Sun
by Jandy Nelson - There's been so much buzz about this book, I'm not sure I need to say anything more here. But I will say that Jandy Nelson's writing is evocative and exquisite, and I aspire to write as well as her one day.
Kiss Kill Vanish
by Jessica Martinez - I love everything Jessica writes, but this is probably my favorite. It combines her usual literary style with a thriller-esque mystery. Very engaging!
The Geography of You and Me
by Jennifer E. Smith - An unusually set romance, combined with a road trip and many interesting locales. Loved it!
Just One Night
by Gayle Forman - This was actually a novella, but it's exactly what was needed to complete two of my all-time favorite novels,
Just One Day
and
Just One Year.
Anywhere But Here
by Tanya Lloyd Kyi - This book deserved more notice. One of the best male point of view YA's I've read in a long time.
To All the Boys I've Loved Before
by Jenny Han - One of my favorite romances of the year, by one of my favorite romance writers. I've heard there's a sequel, which I'm super-excited for.
Don't Even Think About it
by Sarah Mylnowski - I needed a few laughs this year too, and this book definitely fit the bill. It was one of those books where I kept waking my husband up with my sniggering.
Racing Savannah
by Miranda Kenneally - Miranda always belongs on my favorite lists. Her romances are so engaging, I could easily drop everything in my life to just read for two days straight.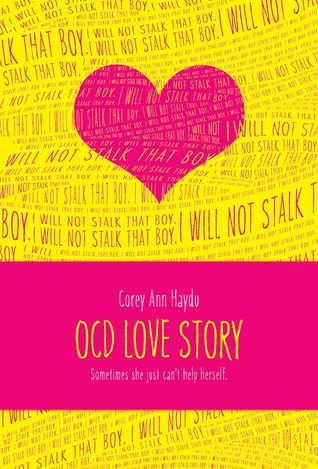 Just One Year
by Gayle Forman - One of my all time favorite books. I love taking travels through these characters' eyes. I will read this one again and again (and I cannot wait for the movie!)
OCD Love Story
by Corey Ann Haydu - I already know Corey Ann will be one of my favorite authors for many years to come. Her sharp witty writing and engaging plots make her books un-put-down-able.
Those are a few of my favorites! Now I'd love to hear some of yours.
Wishing you all a wonderful holiday season and an amazing 2015!